Heart Recaptured (Hades Hangmen, #2) by Tillie Cole
SERIES: Hades Hangmen, #3
PUBLICATION: December 13, 2014
Even salvation can be delivered through the love of the damned…
Beauty can be a curse.
Faith can be a cage.
Only love can set you free.
A few long weeks after being reluctantly ripped from the comforting embrace of her sacred prophet's religious commune—the only life she has ever known—a terrified Delilah is thrust into a world enveloped by evil and swimming in sin.
Steadfastly devout in her faith, and retaining the deep belief that her soul is innately tarnished as a branded 'Cursed woman of Eve', Delilah is determined to find her way home to her people in The Order and away from the corrupt and damned outlaw motorcycle club—The Hades Hangmen—who hold her at their secluded compound for her protection—a 'protection' she strongly resents.
Delilah yearns to return home, convinced that only amongst her own people, and under the holy guidance of the Lord's revealed prophet, can her Satan-spawned soul be truly saved. Conditioned her entire life to believe she is a witch... a life-long temptress… the devil's whore... Delilah increasingly resents her beautiful face, her shapely body and her sensuous effect on men. But when a man of the motorcycle club—a deeply sinful yet stunningly beautiful man—is charged with her care, Delilah begins to see that this dangerous and moralless sinner from the 'outside' may offer her something she did not know could truly exist: unconditional love.
Kyler 'Ky' Willis loves his life: a daily abundance of brotherhood, liquor, the freedom of the open-road and—best of all—his pick of hot women. Raised a biker brat and now VP of the most notorious MC in the States, Ky has no shortage of club sluts warming his bed; a situation he takes full advantage of… until a certain blonde enters his life… a gorgeous pilgrim-blonde he can't get out of his head… a pilgrim-blonde he and his club recently-rescued from some backward religious cult… and a pilgrim-blonde he's been ordered to keep the hell away from and his whorish hands off.
When yet another in a lengthy line of drunken blunders forces Ky to reluctantly take charge of the pilgrim-blonde's care, he realizes that there could be more to this woman than just supermodel looks and a stacked set of tits. He begins to see that she could be the woman who could do the impossible—tame his wild ways and capture his reluctant heart.
But the unyielding bonds of Lilah's past are strong, her 'people' determined and, with a new Prophet in charge and hell bent on revenge, they are mightily reluctant to let her go...
Dark Contemporary Romance.
Contains explicit sexual situations, violence, disturbingly sensitive and taboo subjects, offensive language, and very mature topics.
Recommended for age 18 years and up*
5 Cursed Stars
Lilah's been taken from the only place she'd called home, she is scared and doesn't trust these 'evil' men in black leather who came in guns a blazing and took her and her sister's.
"No, Maddie. I do not think we will be safe here. In fact, I think Mae has dropped us into the depths of Hell."
Ky is a manwhore, no other way to describe him but this manwhore has met his match in Lilah. Even though everyone else can see that Lilah was rescued
away
from very evil people she still believes in everything she'd been taught growing up, so unlike every other female he encounters Lilah doesn't throw herself at Ky's feet.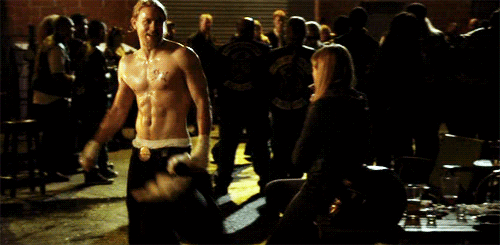 I was not attracted to Ky in any way for a few reasons:
1) I am not attracted to blondes (most of the time).
2) He was way to conceited, it's good to have confidence but Ky took it to the next level.
This would in most cases kill a book for me, come on who wants to read a book and not like the hero?
So I was totally surprised that it didn't bother me at all. The characters were all so diverse and well written and the fact you get so many different POV's throughout didn't give me a chance to get bored.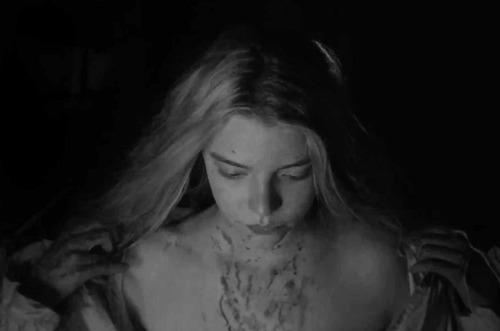 Mae, Lilah's 'sister' is really worried about her adjusting to the outside world like she has so she asks her man Stynx the president of the Hades Hangmen MC to help. Stynx tells Ky his VP he has to watch and protect Lilah, so even though it is obvious what will eventually happen the story to get there was great. I can't believe I am going to say this but I even found myself interested in the chapters about the cult in New Zion and I used to despise anything about religious sects.
So as a person with no religious experience I did find some of the religious talk a bit much and eye roll worthy at times however it was interesting and really needed to tell Lilah's story. As Lilah had been brainwashed by it her whole life, being told her amazing beauty was a curse to lure men to the devil and she struggles with what her beliefs are through the entire book.
Ky did not truly love me. He was under my spell. He said so himself, from his very own lips. It was an illusion. I had ruined my purity, my virtue, for a man entrapped by my allurement.
This 'cursed' label is driving Lilah crazy until she comes up with a plan.

I am really excited to read Flame & Maddie's story next, I've heard great things and Flame's dark and twisted just the way I like 'em.